The 2022 Subaru Love Promise Community Commitment Award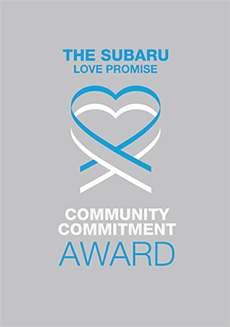 We've been nationally recognized for our dedication to our community and the Subaru Love Promise.
We're honored to receive the 2022 Subaru Love Promise Community Commitment Award. This award nationally recognizes Subaru retailers who are making the world a better place while demonstrating an outstanding commitment to supporting passions and causes in local communities. These efforts are focused in important areas such as the environment, community, health, education, and pets.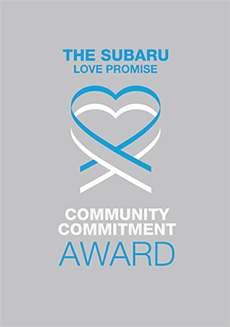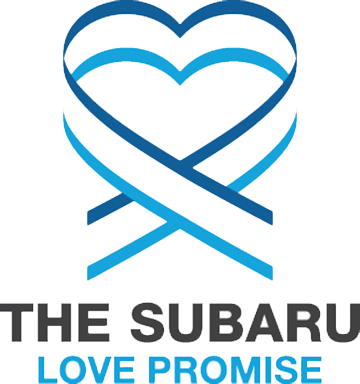 What is the Subaru Love Promise?
Subaru and our retailers believe in making the world a better place and the Subaru Love Promise is our vision of respecting all people. This is our commitment to show love and respect to our customers and to work to make a positive impact in the world.
How is Subaru Stamford dedicated locally to the Love Promise?
Our Love Promise can be seen in various partnerships with local charities and non-profits. We're grateful for the opportunity, not only to be a part of our community, but to serve it as well.
Stamford Public Education Foundation
Shelter for the Homeless - Pacific House
Love Promise Stories from Subaru Stamford
Subaru and Subaru Stamford believe in making a positive impact on the communities in which we live and work. We uphold that belief through our Love Promise Community Commitment. Every month, we select inspiring stories from customers and partners from around our area who strive to support our collective commitment and feature them here
Subaru Stamford and Save the Sound host Connecticut Coastal Cleanup at West Beach. - Jonathan D
This year Subaru Stamford hosted the annual Connecticut Coastal Cleanup initiative sponsored by Subaru of New England at West Beach in Stamford, CT on Sunday, September 25th. The team at Subaru Stamford and the volunteers that joined us rallied together to collect over 69.46 pounds of trash that could have ended up in our waterways polluting the water and endangering our wildlife. Thank you to all 30 employees and family members for coming out to support such a great cause. At Subaru Stamford we truly believe in the Subaru Love Promise and strive as a team and family to be more than a car dealer. We look forward to serving the community at next years cleanup event.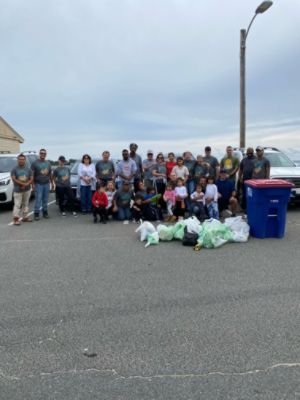 ---
The Foodbank of lower Fairfield County February Food Drive - Joe Z
After watching a story on our local cable news channel on how food pantries are in need of donations after the holiday season I approached our Stamford Love Promise team to see what we can do to help. I reached out to my Service Manager Brian Nalepa and with the help of General Manager Jonathan DiMeglio ,we contacted Kate Lombardo at the Foodbank of Lower Fairfield County in Stamford who welcomed us with open arms. Through the use of social media and displays set up in Service and Sales, our employees and customers helped make this food drive a success. We are looking forward to our next food drive in November and partnering with a great team.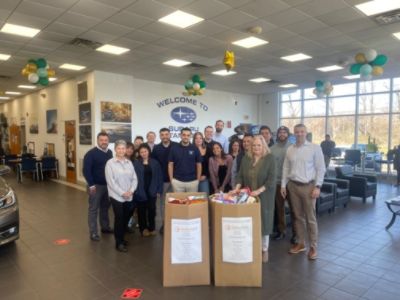 ---
Subaru Loves To Care - Daniela V
This is our second year partnering with Subaru Stamford to spread the hope, love, and warmth to patients at the Stamford Hospital Bennett Cancer Center. We were able to donate 80 beautiful blankets to the hospital to spread to their patients. Patients are in the infusion center for hours at a time and these blankets help keep them warm as they are going through treatments. The staff at the hospital were very appreciative that they were chosen two years in a row for the blanket donation. Patients loves them last year and they were happy to spread the warmth once again to their patients. Thank you Subaru Stamford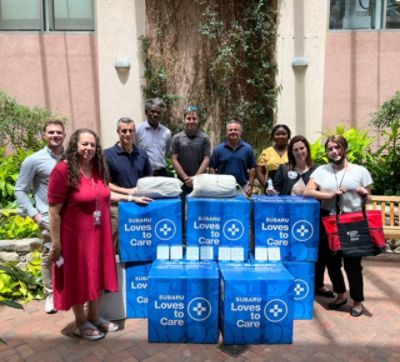 ---
Subaru Stamford Continues Support for Boys & Girls Club of Stamford - and serves up a tasty treat! - Sam G
On May 12, 2022, Subaru Stamford presented Boys & Girls Club of Stamford with the contribution check from their annual Share the Love event for the third year in a row. This year, Subaru Stamford also spent some time with Club youth and brought a snow cone truck for the kids to enjoy. It was a beautiful day, perfect for such a celebration. Mayor of Stamford Caroline Simmons and her Chief of Staff Bridget Fox were also in attendance to commemorate the occasion and thank Subaru Stamford for their dedication to the community.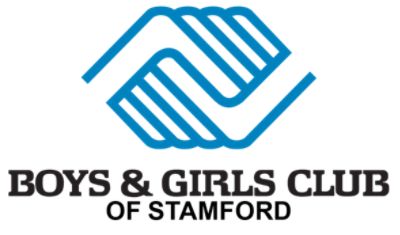 ---
Subaru Stamford Shares the Love...and a sweet treat with Boys & Girls Club of Stamford youth. - Sam G
For the third year, Subaru Stamford selected Boys & Girls Club of Stamford for their Share the Love event. On Thursday May 12th, 2022, Subaru Stamford presented a contribution check of $36,000 to the Club and sponsored a frozen ice truck for the Club kids. It was a beautiful and warm day, perfect for a sweet treat and celebration of community impact. Boys & Girls Club of Stamford serves 500 underserved and at-risk youth daily in grades K-12. More info at: www.bgcastamford.org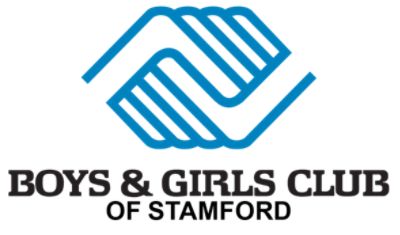 ---
Subaru Stamford Adopts Newfield Elementary school - Jon D
Dear Subaru Stamford, Thank you for your overwhelming generosity this past back-to-school season. Your commitment to equity in education is helping to close the achievement gap. Too many students arrive at school each day without the basic needs to learn, and it's their teachers who fill that void. Together with Subaru of America, Inc. and Subaru retailers nationwide, 100% of the donations to AdoptAClassroom.org went to support more than 133,000 K-12 students in high-needs schools across the country. Our team has already begun planning for Subaru Loves Learning 2022. We are committed to working with you to make the up coming year even more impactful for students in need across the country, and looking forward to sharing all that's in store. On behalf of all of us at AdoptAClassroom.org, thank you again for your support. Ann Pifer, Executive Director, AdoptAClassroom.org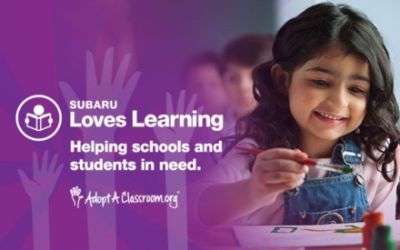 ---
Subaru Stamford continues its legacy - Rob L
On December 6, 2021 Subaru Stamford came through again with supplying blankets in addition to providing pillows and socks this year. These supplies help to keep our people warm while working through a difficulties of homelessness. The supplies were used at the men's shelter, outreach and given out to those who have recently obtained housing. Subaru Stamford is part of a community that is looking out for this very venerable population. Pacific House is fortunate to have an ongoing partnership with Subaru Stamford.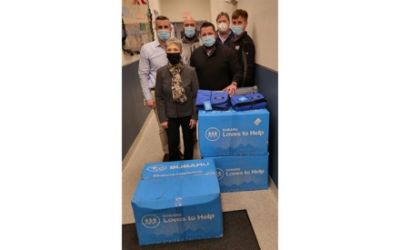 ---
Subaru Stamford Loves Pets x Lucky Dog Refuge - Kirstin M
This is the second year that Subaru Stamford chose Lucky Dog Refuge for their Subaru Love Pets Campaign, and we are grateful and proud to be selected for this partnership. We were fortunate to host three adoption events at Subaru Stamford's showroom to great success. General Manager Jonathan DiMeglio and his outstanding team were very welcoming and helpful – and spoiled our dogs and our adopters with toys, harnesses, travel bowls, bandanas, and lots of love. Their social media team was terrific at promoting the events and the rescue. Subaru Stamford now feels like a home away from home for the Lucky Dog Refuge team. **** Thirteen Lucky Dogs participated on site and a total of 34 Lucky Dogs went to their forever homes this month, largely thanks to the support, cross-promotion, encouragement, and efforts of the Subaru Stamford team. Of the 34 adopted, 21 were underdogs, with ailments including old age, hit by cars, gunshot wounds, heartworm and/or other parasites, parvo survivors, major orthopedics such as broken legs and hips, and painful skin conditions. Once homeless with dire prospects, they are all now healthy and happy with loving families in their forever homes. **** So many Happy Tails this month, thanks to the team at Subaru Stamford and Subaru Loves Pets! We are the lucky ones.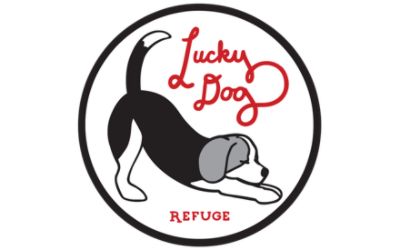 ---
Subaru Stamford - A True Community Leader - Sam G
Where would we be without community partners like Subaru Stamford? Thankfully, Boys & Girls Club of Stamford does not have to answer that question. For the second year, amid a global pandemic, Subaru Stamford partnered with our organization to support our 1,600 youth members; 95% come from diverse backgrounds, 93% are on free or reduced lunch, and nearly half come from single parent households. COVID-19 continues to create a disproportionate challenge that impacts our youth and their future. Thankfully, with the support of Subaru Stamford, we continue doing whatever it takes to make sure all youth, especially those who need us most, have the tools they need to succeed.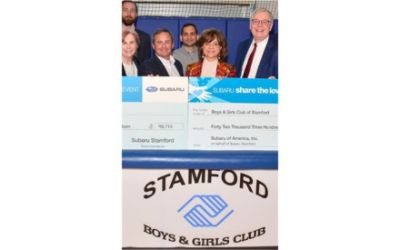 ---
Pacific House Benefits from Subaru Charity - Jennifer B
During 2020, Subaru of Stamford was bestowed the 2020 Subaru Love Promise Community Commitment Award. "This award nationally recognizes Subaru retailers who are making the world a better place while demonstrating an outstanding commitment to supporting passions and causes in local communities. These efforts are focused in important areas such as the environment, community, health, education, and pets." This past fall, Pacific House, a local deeply affordable housing agency that also owns and operates an 24/7/365 emergency shelter, was the recipient of 80 blankets from Subaru of Stamford to help make our residents lives better; which indeed these did! Since the onset of the Covid-19 pandemic, our residents have been temporarily relocated to two hotels where they can socially distance, quarantine if need be, and keep safe. While at the hotel, each resident works with a Pacific House Case Manager to connect to additional resources and find permanent housing. Upon entering their new apartment, each guest is given a Subaru blanket to help keep them warm in their own bed in their new apartment. Subaru has truly touched the lives of those typically shunned and long forgotten, and have given them a gift called kindness and renewed hope for a brighter future. Subaru is truly making a difference in the lives of those less fortunate and we are deeply indebted to them for their generosity and charity. ~Pacific House, Jennifer Broadbin, Business Development Manager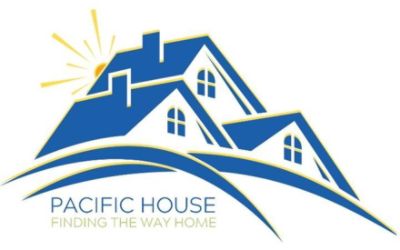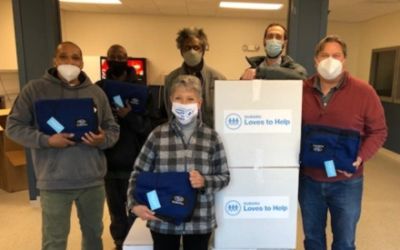 ---