The 2022 Subaru Love Promise Community Commitment Award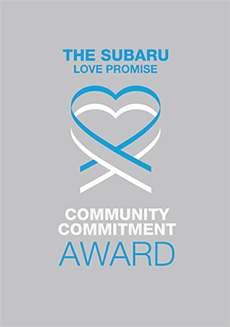 We've been nationally recognized for our dedication to our community and the Subaru Love Promise.
We're honored to receive the 2022 Subaru Love Promise Community Commitment Award. This award nationally recognizes Subaru retailers who are making the world a better place while demonstrating an outstanding commitment to supporting passions and causes in local communities. These efforts are focused in important areas such as the environment, community, health, education, and pets.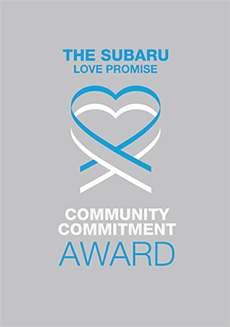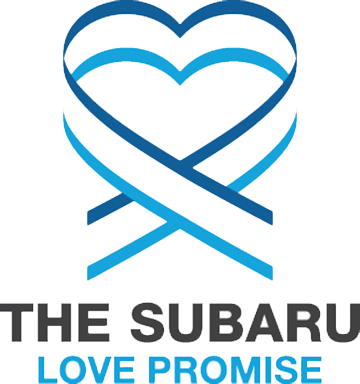 What is the Subaru Love Promise?
Subaru and our retailers believe in making the world a better place and the Subaru Love Promise is our vision of respecting all people. This is our commitment to show love and respect to our customers and to work to make a positive impact in the world.
How is Subaru Stamford dedicated locally to the Love Promise?
Our Love Promise can be seen in various partnerships with local charities and non-profits. We're grateful for the opportunity, not only to be a part of our community, but to serve it as well.
Stamford Public Education Foundation
Shelter for the Homeless - Pacific House
Love Promise Stories from Subaru Stamford
Subaru and Subaru Stamford believe in making a positive impact on the communities in which we live and work. We uphold that belief through our Love Promise Community Commitment. Every month, we select inspiring stories from customers and partners from around our area who strive to support our collective commitment and feature them here
Stamford Subaru's GM adopts a Lucky Dog! - Kirstin M
We are always very grateful for Subaru Stamford's support all year round, including October's Subaru Loves Pets campaign and other exciting, upcoming initiatives. None of it would be possible without General Manager Jonathan DiMeglio, who always goes above and beyond for us ... AND officially joined the Lucky Dog Refuge Alumni family as an adopter this year! He has been an amazing dog dad to Buster and has been an exemplary adopter: very patient with his new buddy (who was only about 8 months when he was adopted and still a rambunctious puppy!), understanding of Buster's mistakes, and willing to put in the time and work to solidify their bond and allow for a safe, happy life together. Buster is now a proud graduate of an elite training program and the ultimate good boy. In addition to joining us at the Subaru Loves Pets events this October, we can always count on Jon, Buster, and members of their lovely family to support us at Lucky Dog events or volunteer at the rescue regularly, which means so much to us. A huge thank you to Jon (and Subaru Stamford) for all his support for Lucky Dog Refuge and his own Lucky Dog, Buster! It just goes to show that really Subaru Stamford puts their actions behind their words and exemplifies the motto: Subaru Loves Pets!
---
Subaru Stamford and Lucky Dog Refuge team up for the 2022 Subaru Loves Pet campaign! - Kirstin M
We do not know what we would do without Subaru Stamford! Their support throughout the year is vital to the success of Lucky Dog Refuge and our ability to help the dogs most in need. This year's Subaru Loves Pets events had a great turn out and our underdog puppy Maddox, who has made a complete and incredible comeback from a terrible injury, found love at Subaru and was adopted right away. Of the seven dogs that participated in the Subaru events, three were adopted by late October and we have applications pending for some of the others. This is a great adoption rate for the dogs who participated and shows just how helpful these events were to us. The Subaru Stamford team is always A+ in every way – helpful, friendly, welcoming, and caring. Walking into the Subaru Stamford showroom feels like home for us and our Lucky Dogs. How Lucky are we?!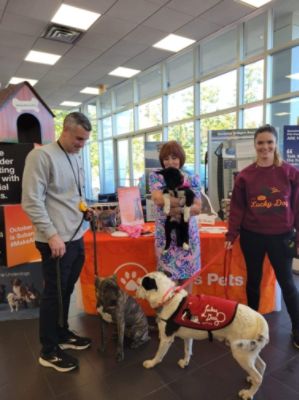 ---
Subaru showers Hart Magnet with back to school supplies - Sara P
Subaru Stamford showered Hart Magnet School with back to school supplies and gift cards for classroom teachers. Our students and staff were overwhelmed with their generosity. Hart is located in the center of downtown Stamford. Many students don't have the everyday materials needed to learn and it's on our teachers to provide those items each day. But with the help of Subaru, we were able to help teachers grow their libraries, purchase materials for activities and supply children with simple things like pencils and notebooks. Also, a special thank you to Lucky Dog Refuge for donating dozens of backpacks and gift cards for our students. Subaru loves learning has helped support our students at Hart.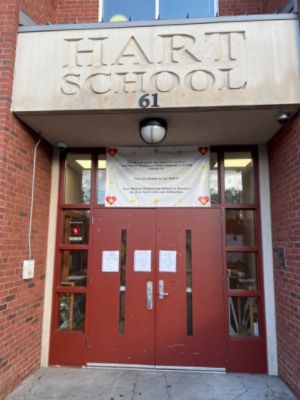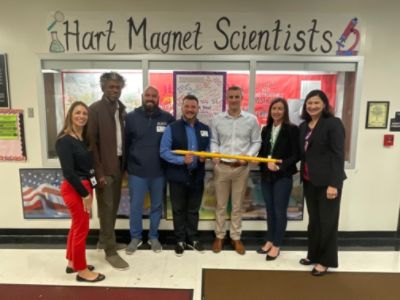 ---
My Scubi Do rescue dog from Mississippi thanks to Subaru Stamford and Lucky Dog Refuge - Dahlia D
Three years ago, I lost my husband of 50 years. A few years prior, I lost my loving daughter. Both sudden and unexpected. I've wanted to get a companion to spend time with. I rescued a young puppy from a shelter 20 years ago. He was my longtime companion. A beautiful Shi Tzu / Lhasa Apso mix rescued from a hurricane in Puerto Rico, we named him Rico. He lived a wonderful life by my side and as part of our family. It took me a few years but I was ready to find another furry companion. I knew I wanted a rescue. When I went to Subaru Stamford and saw Jonanthan DiMeglio, we spoke of Rico as he saw him many times when I brought him to Subaru. I mentioned that I was looking to adopt a rescue. Jonathan explained the wonderful relationship that Subaru Stamford and Lucky Dog Rescue has developed and he assured me that they could find me my companion. Sure enough, within a month I received a call from Jonathan about a beautiful pup that was found roaming the streets in Mississippi. I immediately knew this was my pup. He sent some pictures and assured me, he would arrive within a few weeks. Sure enough, he arrived and we fell in love instantly. He was cuter than his pictures and I'm so happy we are together! He is definitely a handful but now I can't imagine being without him. He had no name so I call him Scubi Do and he will be my furry companion always. Thank you to Jonathan, Subaru Stamford and Lucky Dog Refuge for connecting us!
---
Subaru Stamford and Save the Sound host Connecticut Coastal Cleanup at West Beach. - Jonathan D
This year Subaru Stamford hosted the annual Connecticut Coastal Cleanup initiative sponsored by Subaru of New England at West Beach in Stamford, CT on Sunday, September 25th. The team at Subaru Stamford and the volunteers that joined us rallied together to collect over 69.46 pounds of trash that could have ended up in our waterways polluting the water and endangering our wildlife. Thank you to all 30 employees and family members for coming out to support such a great cause. At Subaru Stamford we truly believe in the Subaru Love Promise and strive as a team and family to be more than a car dealer. We look forward to serving the community at next years cleanup event.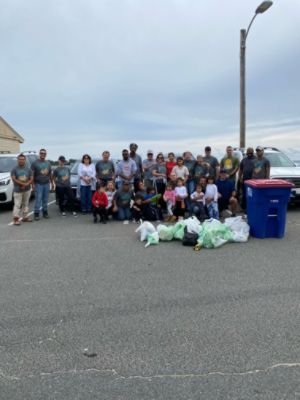 ---
The Foodbank of lower Fairfield County February Food Drive - Joe Z
After watching a story on our local cable news channel on how food pantries are in need of donations after the holiday season I approached our Stamford Love Promise team to see what we can do to help. I reached out to my Service Manager Brian Nalepa and with the help of General Manager Jonathan DiMeglio ,we contacted Kate Lombardo at the Foodbank of Lower Fairfield County in Stamford who welcomed us with open arms. Through the use of social media and displays set up in Service and Sales, our employees and customers helped make this food drive a success. We are looking forward to our next food drive in November and partnering with a great team.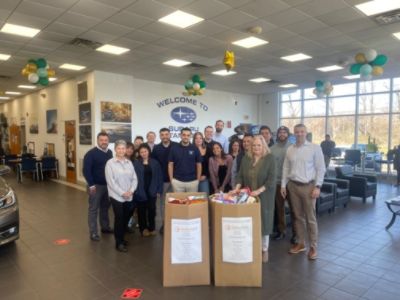 ---
Subaru Loves To Care - Daniela V
This is our second year partnering with Subaru Stamford to spread the hope, love, and warmth to patients at the Stamford Hospital Bennett Cancer Center. We were able to donate 80 beautiful blankets to the hospital to spread to their patients. Patients are in the infusion center for hours at a time and these blankets help keep them warm as they are going through treatments. The staff at the hospital were very appreciative that they were chosen two years in a row for the blanket donation. Patients loves them last year and they were happy to spread the warmth once again to their patients. Thank you Subaru Stamford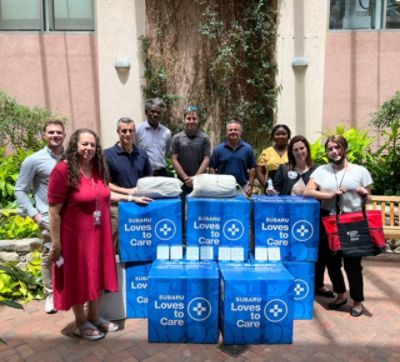 ---
Subaru Stamford Continues Support for Boys & Girls Club of Stamford - and serves up a tasty treat! - Sam G
On May 12, 2022, Subaru Stamford presented Boys & Girls Club of Stamford with the contribution check from their annual Share the Love event for the third year in a row. This year, Subaru Stamford also spent some time with Club youth and brought a snow cone truck for the kids to enjoy. It was a beautiful day, perfect for such a celebration. Mayor of Stamford Caroline Simmons and her Chief of Staff Bridget Fox were also in attendance to commemorate the occasion and thank Subaru Stamford for their dedication to the community.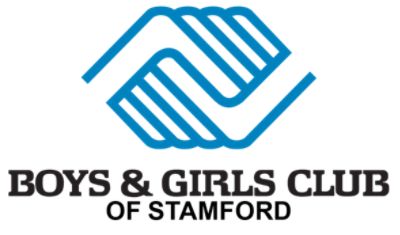 ---
Subaru Stamford Shares the Love...and a sweet treat with Boys & Girls Club of Stamford youth. - Sam G
For the third year, Subaru Stamford selected Boys & Girls Club of Stamford for their Share the Love event. On Thursday May 12th, 2022, Subaru Stamford presented a contribution check of $36,000 to the Club and sponsored a frozen ice truck for the Club kids. It was a beautiful and warm day, perfect for a sweet treat and celebration of community impact. Boys & Girls Club of Stamford serves 500 underserved and at-risk youth daily in grades K-12. More info at: www.bgcastamford.org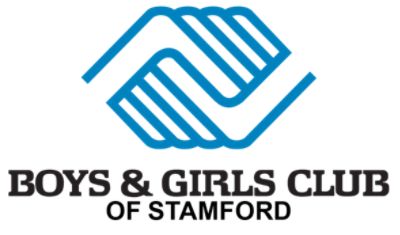 ---
Subaru Stamford Adopts Newfield Elementary school - Jon D
Dear Subaru Stamford, Thank you for your overwhelming generosity this past back-to-school season. Your commitment to equity in education is helping to close the achievement gap. Too many students arrive at school each day without the basic needs to learn, and it's their teachers who fill that void. Together with Subaru of America, Inc. and Subaru retailers nationwide, 100% of the donations to AdoptAClassroom.org went to support more than 133,000 K-12 students in high-needs schools across the country. Our team has already begun planning for Subaru Loves Learning 2022. We are committed to working with you to make the up coming year even more impactful for students in need across the country, and looking forward to sharing all that's in store. On behalf of all of us at AdoptAClassroom.org, thank you again for your support. Ann Pifer, Executive Director, AdoptAClassroom.org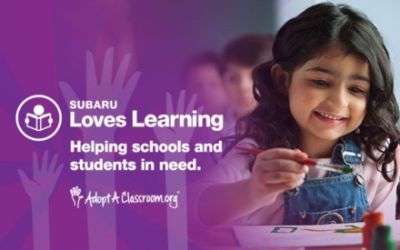 ---